Roll Up Doors Services New York New York
Same Day Commercial Rollup Doors Repairs NYC
About Big Apple Roll Up Doors and Gates
Big Apple Roll Up Gates And Doors is a company based in Manhattan New York who believe that there is no reason why a store owner or a home owner will wait more than 2 hours to get their garage gate repaired. If you are the owner of a rolling door in New York City, and it can be a commercial rolling gate or a home garage door, you want the door to be strong, reliable, and as beautiful as possible. If we will leave the part of how beautiful the door is (Since different people will consider different rolling gates in New York as beautiful or not), and we will give some attention to the security needs and the need of the door to work for many years, and at the same time to remain in operable condition at all times, Big Apple Roll Up Gates And Doors is the company that can deliver.
It can be a commercial roll down gate in Brooklyn, or a rolling gate in Manhattan, when you are looking for a strong and reliable roll up door, there is one important tip we would like to share with you: This is not the place to try and save money by purchasing the cheapest possible roll gate. Even if you are renting a property in downtown Manhattan, or even if you rarely use the gate, invest your money in quality, and get a rollup gate or a rolling steel door that will work and serve you for many years. But keep in mind that installing the best rolling gate isn't enough. You also need to grease and tune a rollup door every few months (Depending on where the gate was installed, how often you use the door and more). Different gates in Manhattan require different amount of care. But to simplify things, the more often the gate is being used, the more maintenance it will need. For Same day rollup door repair in New York City, Call: 347-868-0337
Rolling Steel Doors Services NYC
There possible reasons that can lead to a stuck busted, off tracks or jammed roll up gate in New York City are many. Some of the commercial gates in Manhattan get jammed since someone backed into the door with a vehicle, and some can get busted since no one ever took the time to grease the gate. But no matter how severe the problem is, and no matter how bad the jammed gate might seem to you, Big Apple Roll Up Gates And Doors can help, and they can do that today. Since we are based in Manhattan NYC, we have the ability to repair the door ASAP. You do not need to worry "How long will I have to wait for the technician", or wonder if you are about to spend the night inside the shop, since you cannot get the storefront gate to close. With our same day/Emergency roll up doors repair in Manhattan NY, we can fix any broken steel door or Iron Gate in the 5 Boroughs today. You might need emergency gate repair in Brooklyn, or new gate installment in the Upper East of New York City, Big Apple Roll Up Gates And Doors are ready for the task. Get in touch with us today, and one of our gate specialists will be on his way to repair the busted gate. We offer on-the-spot gate repair, and we carry with us most of the parts as well as the tools which are needed in order to fix a broken rolling gate in NYC.
Roll Up Door Spring Manhattan NY
In a way, you can say that spring is the heart of the roll up gate. You might never noticed it, but bellow the steel cover of the gate, there is a spring, which make the rolling gates in New York City operable. When you look at motor driven rolling gate, you see that when you press the remote control (The clicker) or when you press the key switch trying to make the gate work, the motor is what lifting the gate and lowering it. But what you can't see is that at the top of the gate there is a spring connected to the gate and make even the heaviest gates easy to operate. If you are using a non-electric gate, as some of the roll down doors and gates in Manhattan are, it will be easier for you to understand the way the rolling gates in New York City operate. In case it is a push-up storefront gate, you can see that all that the door needs in order to open up is a small push up, and from there the spring do the rest. And if the spring is broken or lose, no amount of grease will fix that. You will need to get in touch with a local commercial gate specialist in New York City, who will come to check the gate, measure it, and order a custom made spring, like every gate in Manhattan New York require.
Electric roll up gate Manhattan New York
The electric rolling gates in New York City, also known as motor-driven or motor-operated roll down gates are a good solution for people who use the gate often, or for store owners who prefer the comfort of using an electric roll down gate instead of the push up or the chain operated gates. Since the motor driven gates are being used more often than the non-electric gates, they also require more attention and tune up than the non-electric gates. At the same time – as obvious as it might sound to some – in order to motorize a gate there is a need for one basic thing electric power. Some motors, like the Liftmaster garage motors come with a battery back-up. But make no mistake, the battery back-up is for back-up, and the battery become useful only rarely when there is no electricity power, and it allow you to use the door electrically few more times since the motor use the power of the battery back-up. But, the back-up is there for emergency use only.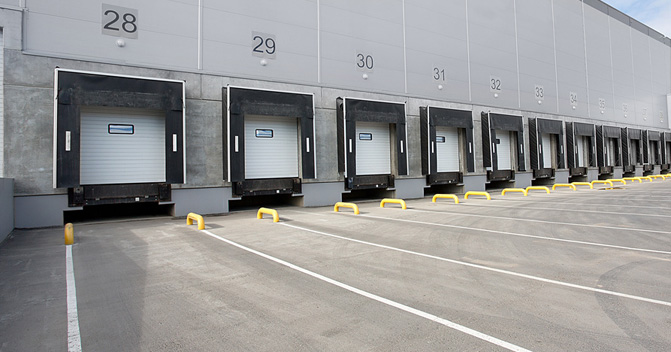 Rolling Door installment Manhattan NY
When we get a call from a store owner in New York City asking us for gate repair, the first thing many of tell us is: We want the cheapest gate money can buy. We ask the client what is the reason for that and they tell us that they do not own the store, and for them to invest in a storefront roll down gate is something that they wish they could avoid. But what we all learned in life, and something the hard way, is that many times the cheapest option turn to be the expensive one, and vice versa. You can save money right now and install the cheapest storefront gate, but within 2 years you will find you spent double. Within 2-5 years you will hire a gate technician to fix the gate, and you eventually get tired from the repeat calls for emergency repairs and you will replace the gate. As one of the leading gate companies in Manhattan New York, Big Apple Roll Up Gates And Doors try to save you that long way of realizing that when you invest in high quality commercial steel gate, from a reliable supplier in Manhattan, you are actually saving money.
Storefront Rollup door Manhattan New York
One of the many advantages that the storefront roll down or roll up gates have over other types of gates and doors is the fact that whenever they are open up they barely take any space. Just like the overhead doors, when the door or the gate is opened up, it takes no space, and allow the space the other types of doors and gates such as the swing doors would take. At the same time, the storefront steel doors over high level of security, and will protect your business. It can be a storefront steel door Brooklyn, or a commercial rolling gate in Manhattan, there are 2 important things you must know:
1. The storefront gates or shutters must be from high quality, and they need to be installed by a professional installer who can deal with commercial storefront steel doors in Manhattan.
2. The second thing you must keep in mind is that the whenever a storefront gate get stuck break, or come off the tracks, whether it is a storefront gate in New York City or a rolling gate in NYC, you must stop using it, and get in touch with a local expert to come and repair the gate for you. For Rolling gate repairs in New York, Call: 347-868-0337
Possible roll up gate Problems
• Off tracks rollup door: The gate came off the tracks and got stuck.
• The spring is broken: It is difficult or impossible to open up the gate. Or the gate does not stay up after you open it.
• The motor is not working: The motor is not responding or can't open up the gate.
• The Key-switch is damaged: The key switch isn't triggering any respond from the motor, or the motor partly respond.
• Stuck roll down door: The door is stuck and cannot be opened or close.
• Jammed rolling gate: It can happen if someone hit the gate with a vehicle.

This is just a partial list. There are many other problems that can prevent a gate in Manhattan New York from working smoothly. But whatever the problem is, keep in mind that a busted roll up door can be dangerous, and should always service by a qualified technician that can deal with commercial roll down doors and storefront gates in New York City.
About Big Apple Roll Up Gates And Doors When we started Big Apple Roll Up Gates And Doors we knew one thing: We will always be there for the people who need us. We have learned that rolling gates and roll down doors can get stuck in different hours and for different reasons. And when the gate get stuck at bad timing, such as a storefront gate in Hell's Kitchen that refuse to come down when you try to close the store, or a steel parking lot gate that refuse to go up and open up in Chelsea NYC, in that moment you need a company that offer emergency gate repairs in New York. And luckily, you found Big Apple Roll Up Gates And Doors which is a local company who offer same day service in New York City. It can be a commercial rolling gate or home garage door, you can be sure that someone will be there for you. We will never say no to someone who need our help. It can be a minor repair or a complicated project, if you need service for a commercial rolling door in Manhattan New York and the area, we will be there for you.